NEW PRODUCT for HVM
MRSI-HVM3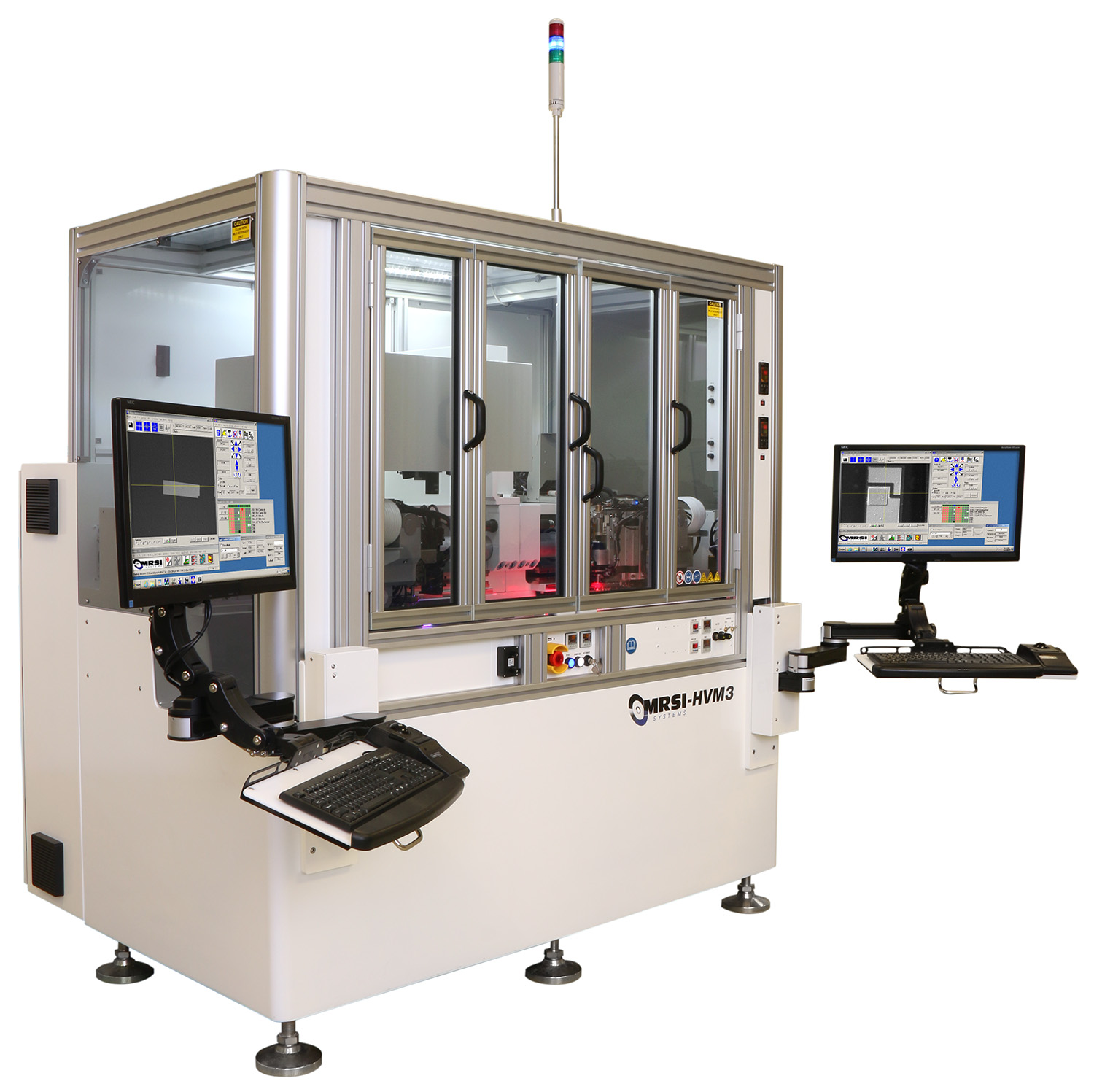 QUICK CONTACT
Have Questions about this or other MRSI Systems products?
MRSI-HVM3
HIGH SPEED, FLEXIBLE, 3-MICRON DIE BONDER FOR HIGH VOLUME MANUFACTURING
OVERVIEW
Why We Are Launching Our New MRSI-HVM3
Our customers need to scale up manufacturing capacity quickly to meet increasing business demands, recently driven by data center applications, telecommunication upgrades to 100G+, 5G wireless, and advanced optical sensors. Our new MRSI-HVM3 high speed, high precision, flexible, 3 micron die bonder, has been built to target this challenge. Today, high volume manufacturing of photonic, sensor, and semiconductor devices demands an automatic die bonding system that can deliver industry leading throughput without sacrificing high precision and superior flexibility.
Benefits For Our Customers
MRSI-HVM3 leverages a well-defined set of MRSI core competencies, built up over 30 years, in system design, software development, machine vision, motion control, and industrial automation. Equipped with ultrafast-ramp eutectic stations, it deploys multiple levels of parallel processing utilizing dual gantries, dual heads, dual bonding stages, and "on-the-fly" tool changes.  Used across all products, MRSI's software platform makes it easy for users to change process settings on their own for new parts, new processes, and new products. These features provide our customers with best-in-class throughput for capacity expansion; high accuracy for high-density packaging; and unmatched flexibility for multi-chip multi-process production in one machine and manufacturing line optimization. Ultimately this system will enable customers to generate a great return on investment.